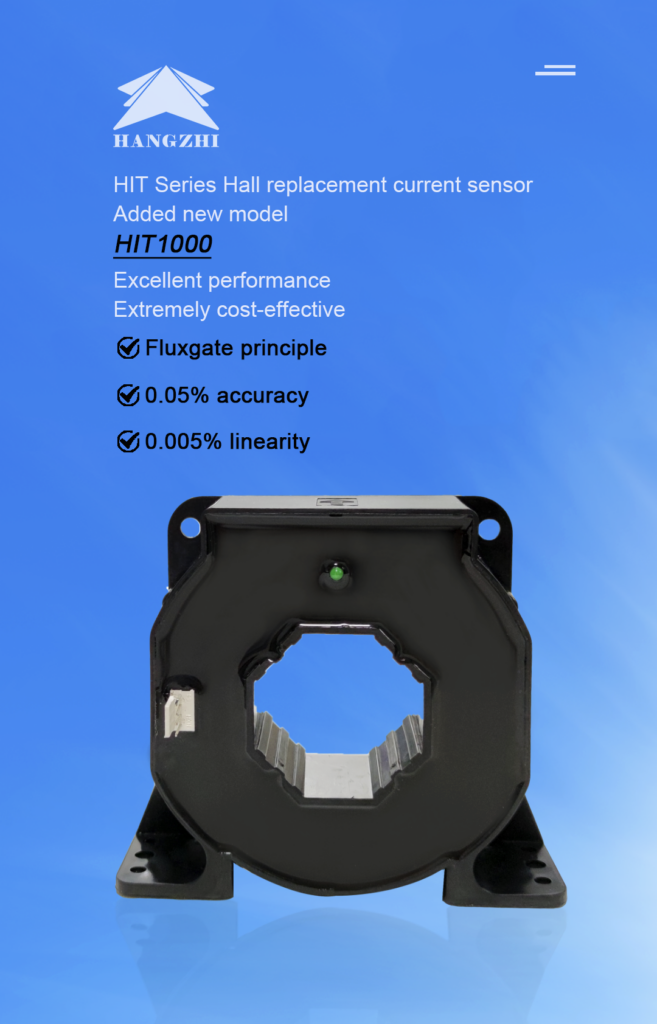 Hangzhi HIT series current sensors have always been popular in the field of electrical measurement and have been widely used for their excellent performance and high cost performance. This series of products is based on the fluxgate principle and is specifically designed to replace traditional high-precision closed-loop Hall current sensors. Compared with closed-loop Hall current sensors, the measurement accuracy of HIT series sensors is more than one order of magnitude higher, with basically no zero drift and temperature drift, providing excellent cost performance. In order to meet the increasing demand for high-precision large current measurement range in charging and discharging equipment and industrial fields, Hangzhi HIT series has added a new model – HIT1000 on the basis of the original 30A~600A, increasing the current measurement range to 1000A.
HIT1000 is a new member of the Hangzhi HIT series. It has the consistent excellent quality of the HIT series.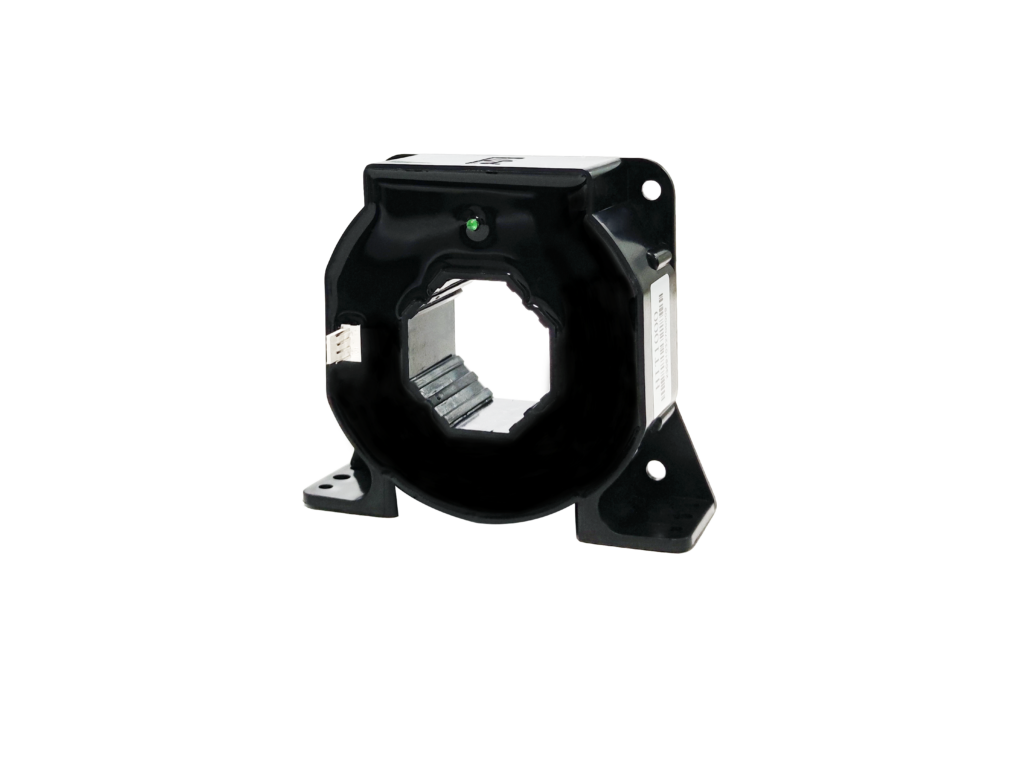 ❖ High precision:Linearity 0.005%, absolute accuracy 0.05%.
❖High reliability: Low temperature tickets, low zero drift; 
Resistant to high and low temperatures, working temperature range -40~85℃;
Current type output, strong anti-interference ability.
❖high bandwidth:Bandwidth > 100kHz (3dB).
❖Power supply:Powered by bipolar ±24V DC power supply.
❖Miniature design:The interface and volume are the same as traditional Hall current sensors.
❖Hole diameter and Installation method:45mm,Disc installation.
3.New product application scenarios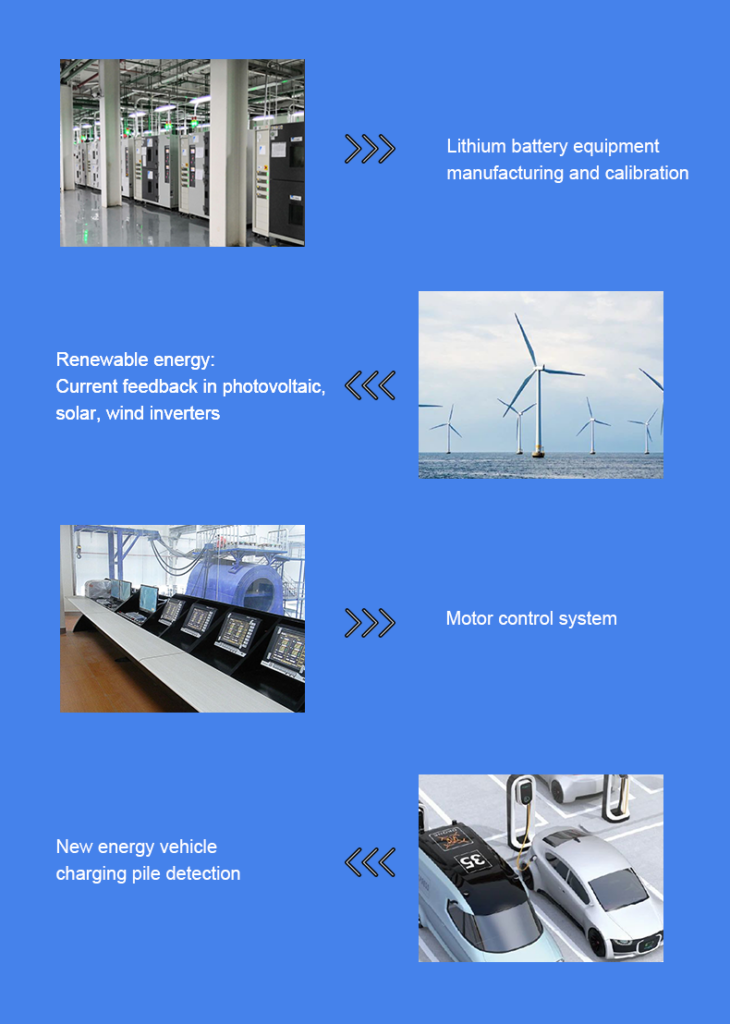 The HIT1000 current sensor launched this time adopts the fluxgate technology that Hangzhi has been cultivating for many years to achieve zero flux closed-loop control of excitation flux, DC flux, and AC flux, thus enabling the sensor to have a high performance within the full bandwidth range. gain and measurement accuracy. HIT series Hall replacement current sensors have become the best cost-effective choice for current measurement applications due to their excellent performance and excellent cost performance.
With the continuous advancement of science and technology and the continuous growth of market demand, the demand for current measurement is also constantly evolving. Hangzhi always adheres to the field of electrical measurement and continues to explore and innovate to ensure that our products always remain at the forefront of technology and keep up with market trends. , to meet the ever-changing electrical measurement needs of customers.