Hangzhi CAFR-A-NP Series PCB Current sensor
The CAFR-A-NP series is a current sensor developed by Hangzhi that can be soldered on the PCB circuit board. It is based on the fluxgate technology and can realize the isolated measurement of DC current and AC current.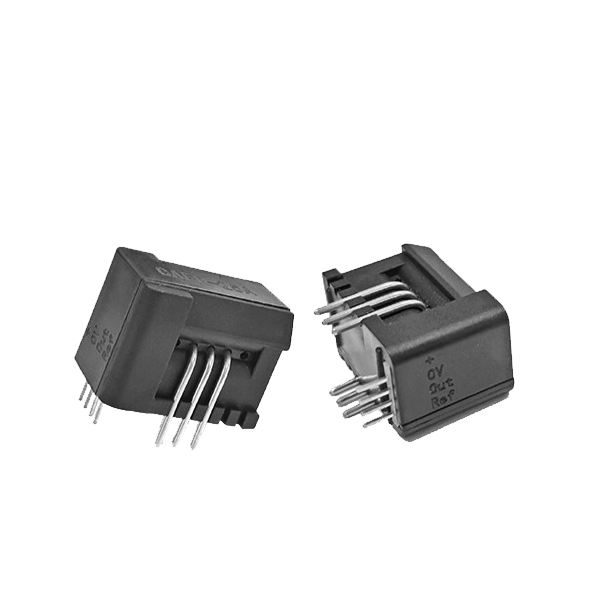 Application of PCB mount current sensor
In order to reduce the interruption of locomotive service due to equipment failure and reduce the cost in the life cycle, it is very important to perform preventive maintenance on critical locomotive equipment (switch machines, screen doors, signaling systems, rails, etc.). On-line monitoring can take necessary preventive actions before abnormal conditions leading to failures.
For example, the motor current of a switch machine can be monitored by sensors. If the current deviates from the normal value, it means that there may be equipment failure and preventive maintenance is required. A quickly scheduled maintenance can avoid interruptions to track operations, leading to significant cost savings.
Typical applications at the wayside:
Orbital Target Monitoring
Switch machine
track circuit
screen door
Substations (circuit breakers for transformers…)
Renewable Energy (Solar Inverter)
The core control of the solar inverter is to generate pure sine wave current to flow into the grid, which is considered to provide high-quality energy to the grid. Therefore, the AC side current measurement solution should have the following characteristics:
• High precision measurement: less than 1%
• Fast response time: less than 1us
• Low offset voltage and current
• Good temperature drift performance
High-performance drives, new energy inverters (integrate a good control of DC current into the grid), servo drives (wafer production or high-precision robots and various low-drift applications)
Get In Touch with our Experts