HIU AC / DC High Precision Current Meter
HIU series high-precision AC/DC high Precision Current meter, developed by Hangzhi with Multi point zero flux gate technology,  is a new generation of portable high precision current measurement device produced by Hangzhi. The product adopts a new software and hardware design, which can simultaneously measure single-phase AC and DC voltage, current, frequency, phase, active power, etc. It can be widely used in AC and DC measurement of institute of metrology, power, measurement, military, manufacturing, academic research and other fields. HIU tester is also a high current meter that can measure up to DC1500A.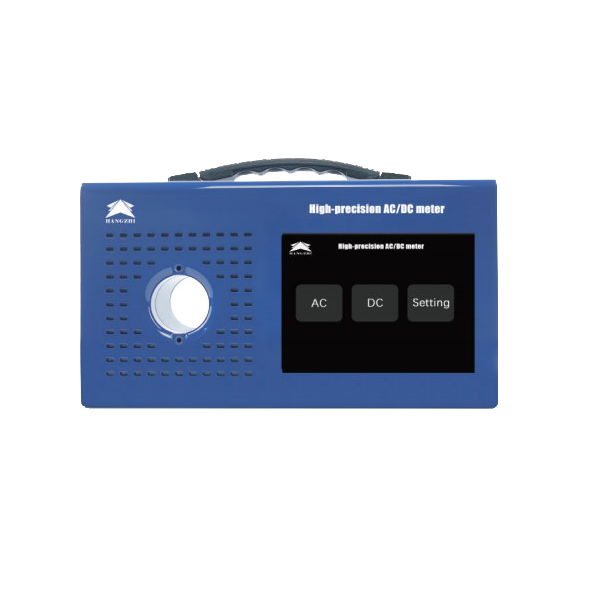 Key Features of Hangzhi HIU AC / DC High Precision Current Meter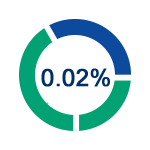 High Accuracy
Measure up to DC1500A with 0.02% accuracy.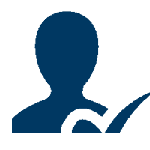 User Friendly
Can measure the current without breaking the circuit, just simply pass the cable through the tester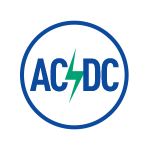 All in One Measurements
Can measure AC & DC current, voltage, frequency, phase angle, and active power.
Detailed Functions of HIU AC / DC High Precision Current Tester
➢ It can deliver high precision current measurement as well as voltage for single-phase AC and DC voltage, frequency, phase and active power.
➢ Ripple test can be performed to detect AC ripple below 1 kHz.
➢ Equipped with RS232, RS485 communication interface which can communicate directly with PC.
➢ Voltage, current and multi-range can be automatic switched, and it can measure the limit of 120%.
➢ Equipped with 4.3-inch or 5.6-inch LCD.
➢ Equipped with online upgrade of product firmware.
Typical Applications of Hangzhi HIU AC / DC High Precision Ammeter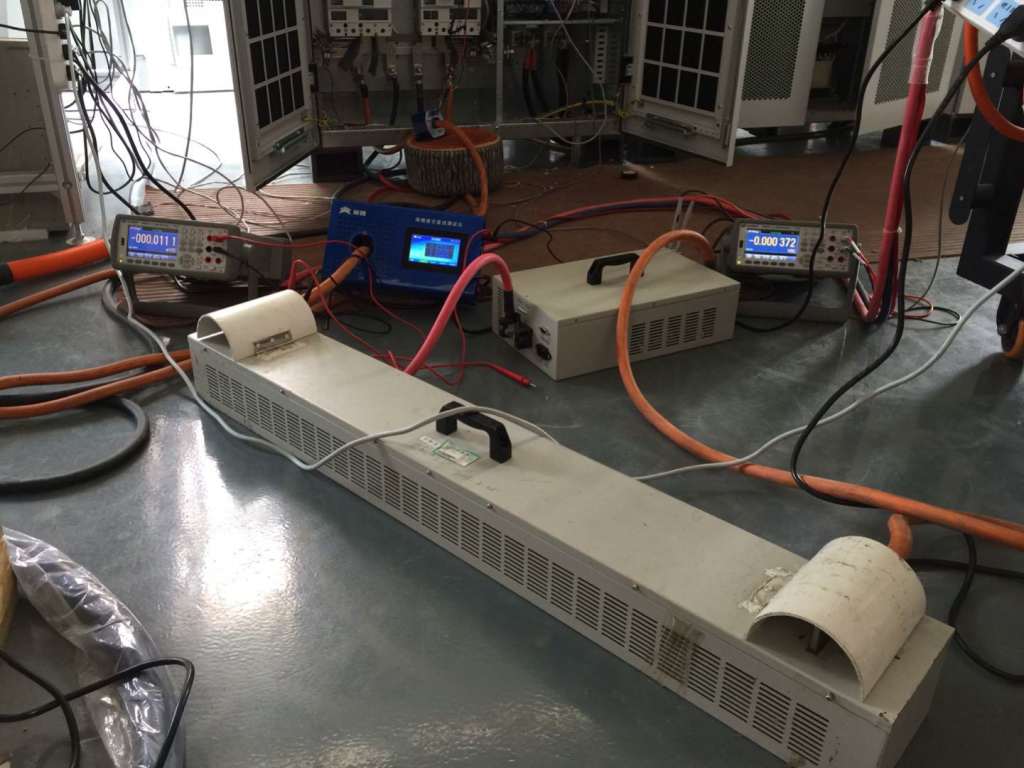 During the EV battery pack manufacturing process, it is important to verify the battery discharging capacity, and the battery discharge testing equipment is used for this purpose. However, the equipment itself needs to be calibrated regularly before the test starts. 
The traditional method to calibrate the equipment is with current shunt. But the operation is difficult, temperature drift is an issue and it is also not intelligent. 
However, nowadays, the battery OEMs start to use Hangzhi HIU AC / DC high precision current tester to replace the current shunts, due its advantages: 
1. Higher Accuracy than current shunts
The HIU1000B High—Precision AC / DC high current meter launched by Hangzhi, with a precision of 0.02% level, which can meet the measurement calibration of all charge—discharge testing equipment
2. Simpler to use
Simply pass the test cable through the round hole of the instrument
3. No human operation error
There is no requirement for the position of the test cable in the round hole, and the test cable position does not affect the test accuracy
4.Can be used for long time
Temperature drift ippm, no impact on the test accuracy
5. Lower cost
For example the cost of HIU1500 is much lower than current shunt 1500A with 0.02% accuracy. 
Hangzhi HIU AC / DC High Precision Ammeter Catalog
Current Measuring Range & Accuracy
HIU1500B
High Precision Current Meter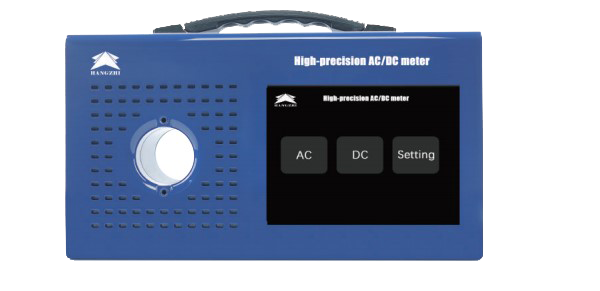 DC1500A @ 0.02% Accuracy
AC1000A @ 0.05% Accuracy
Multi-Point Zero Flux Gate
HIU1000B 
High Precision Current Tester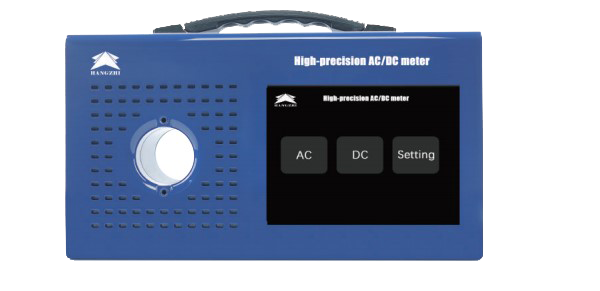 DC1000A @ 0.02% Accuracy
AC707A @ 0.05% Accuracy
Multi-Point Zero Flux Gate
HIU600B
High Precision Current Meter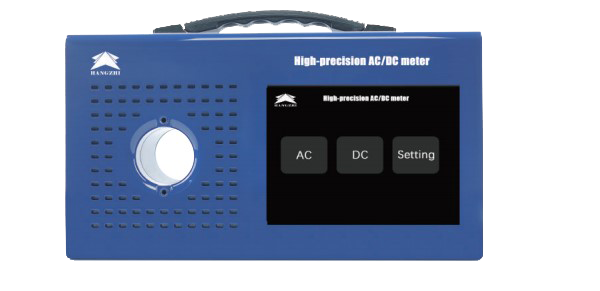 DC600A @ 0.02% Accuracy
AC424A @ 0.05% Accuracy
Multi-Point Zero Flux Gate
Get in touch with our experts