Zero Flux Gate Current Transducers, Current Sensors and Current Testers
Hangzhi Precision is one of the suppliers who manufacture best current transducer. Hangzhi zero flux gate current transducers and current sensors have high accuracy, linearity & stability, and low temperature drift and zero drift. More details about the Multi point zero flux gate technology is available in the article written by Hangzhi specialists and published on IEEE website.
Few series of AC / DC current transducer products with different accuracy levels and output signal types are developed to meet various applications in different industries.
The products are CE and RoHS compliant, click for details.
The best current measurement solution for your application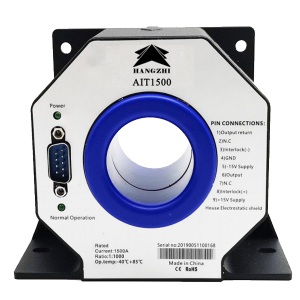 Hangzhi AIT Series Zero Flux Gate Current Transducers
Key Features Of High Precision AC / DC Analogical Current Transducers :
With very high accuracy of 10ppm (10 parts per million)

Very high accuracy, linearity & time stability

Measuring range from 60A to 6000A

Both current output and voltage output products are available

Extremely low temperature drift

Fixed zero point

High performance on full bandwitdth

High Immunity to external fields




Different signal output options (current, 0-10V voltage output)

Optically insulated output (photocoupler) indicates transducer state

LED indicator confirms normal operation
Hangzhi DIT Series High Precision Digital Current Sensors
Key Features Of High Precision AC / DC Digital Current SensorsProducts:
With high accuracy of 0.02%

Very high accuracy, linearity & time stability

Measuring range from 60A to 1500A

Extremely low temperature drift

Fixed zero point

High performance on full bandwitdth

Digital output with RS232/485

Optically insulated output (photocoupler) indicates transducer state

LED indicator confirms normal operation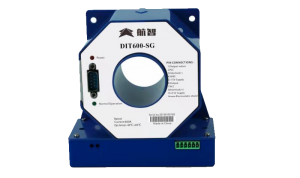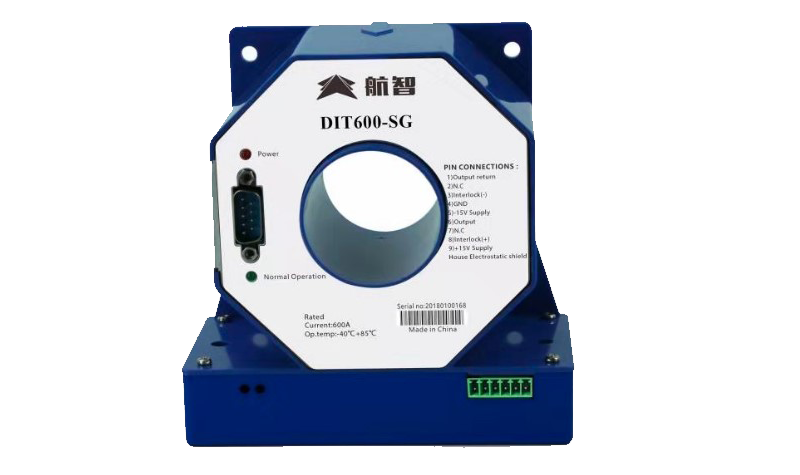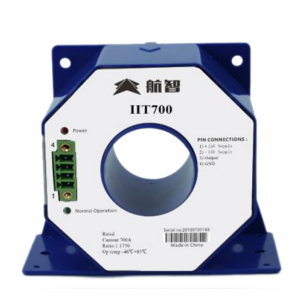 Hangzhi IIT Series Industrial Grade AC / DC Current Transducers
Key Features Of IIT Series Industrial Grade AC / DC Current Sensors:
With high accuracy of 0.02%;

High linearity & time stability

Measuring range from 60A to 6000A

Current output

Extremely low temperature drift

Fixed zero point

High performance on full bandwidth

High Immunity to external fields
Hangzhi RIT Series Residual Current Transducers
Key Features Of RIT Series Residual Current Transducers:
Reasonably high accuracy for small current measurement: up to 0.2% @ 0.1A, 1A, 3A & 5A, and 1% @ 0.01A;

 Quick Response: raise to 90% output in 2ms

 High Band width (-3dB):  up to 100kHz;

 High linearity in full range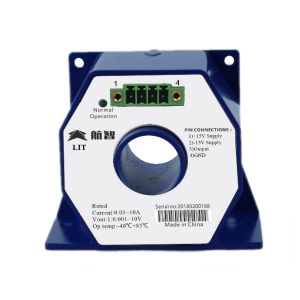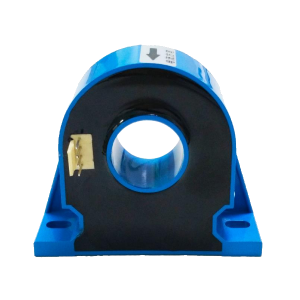 Hangzhi HIT Series Hall Substituting AC/DC Current Sensors
Key Features Of HIT Series Hall Substituting Current Sensor Products:
Zero-flux-gate Current Transducer replacement solutions for Hall Effect current sensors, with 0.05% in accuracy and 50ppm in linearity;

Similar cost with Hall Effect current sensors;

Analogical output;

Wide measuring range choice up to 600A;

Customization is available; 
HIU AC /DC Flux Gate Current Testers
Key Features Of RIT Series Residual Current Transducer Products:
Easy to operate: measure the current, especially DC current by Passing-through the tester;

High accuracy: 0.02% available;

High stability: the zero flux gate technology secures the AC &DC current testers are with low zero and temperature drift

Ripple test function available: to conduct ripple test to detect AC ripple below 1kHz

Easy to access the measurement data: Equipped with RS232, RS485 communication interface which can directly communicate with PC

User friendly design: online firmware upgrade capable, to keep the tester is always with the latest function and algorithm;
Specifications
HIU AC & DC Current Tester Specifications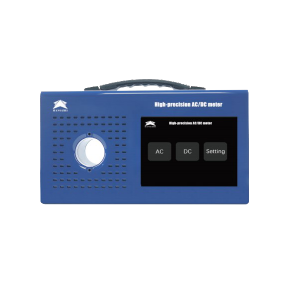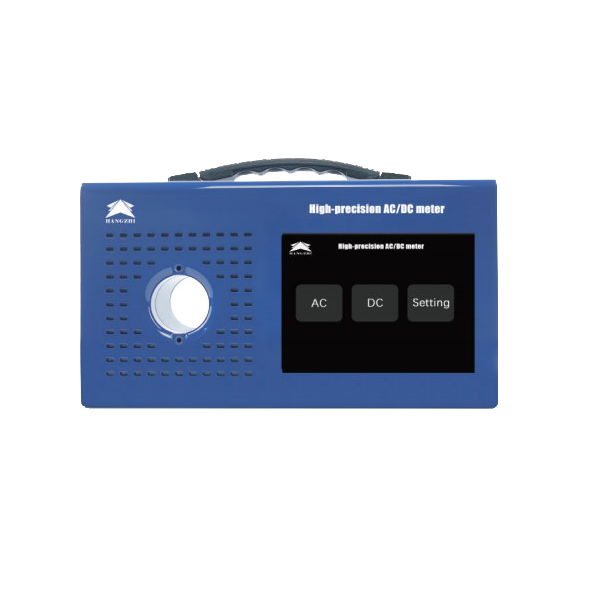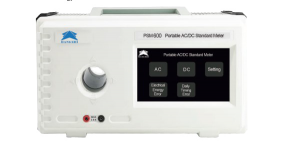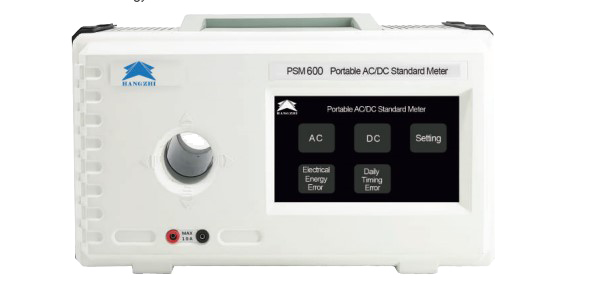 Hangzhi PSM Series AC & DC Standard Tester
Key Features Of HIT Series Hall Substituting Current Sensor Products:
All features of HIU AC & DC current tester: please refer to the HIU tester features above;

Designated small current measurement channel: to maintain the high precision for the small current inputs;

Distortion measurement available: able to measure the distortion of the voltage and current, up to 63 harmonics;

Easy to access the measurement data: Equipped with RS232, RS485 communication interface which can directly communicate with PC

User friendly design: online firmware upgrade capable, to keep the tester is always with the latest function and algorithm;
Our Customers of Zero Flux Gate Current Transducers and Current Sensors
Hangzhi AC / DC zero flux gate current transformers have been widely used in electrical equipment, medical equipment, battery testing equipment and calibration equipment etc. Especially, they are well recognized by national R&D institutes, national metrology institutes, and global medical and electrical manufacturers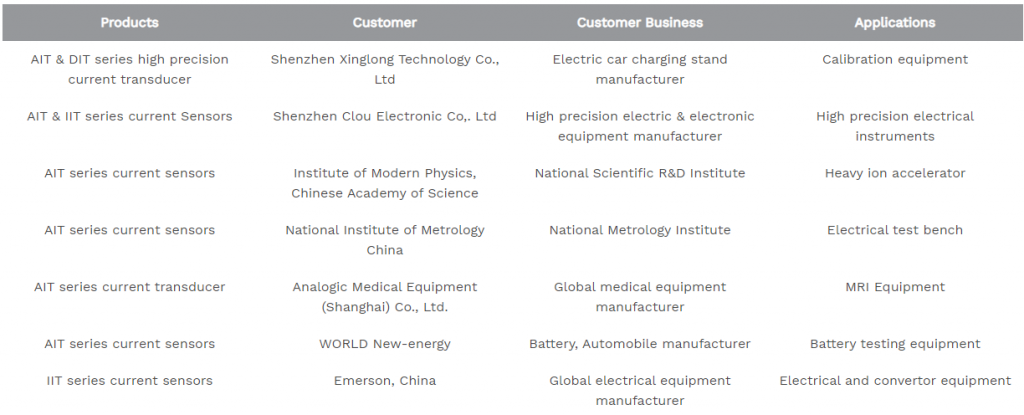 Get In Touch with our Experts